Does Radical Social Justice Ideology Fuel Antisemitism and Anti-Asian Sentiment?
December 14, 2022 @ 7:30 pm
UTC+0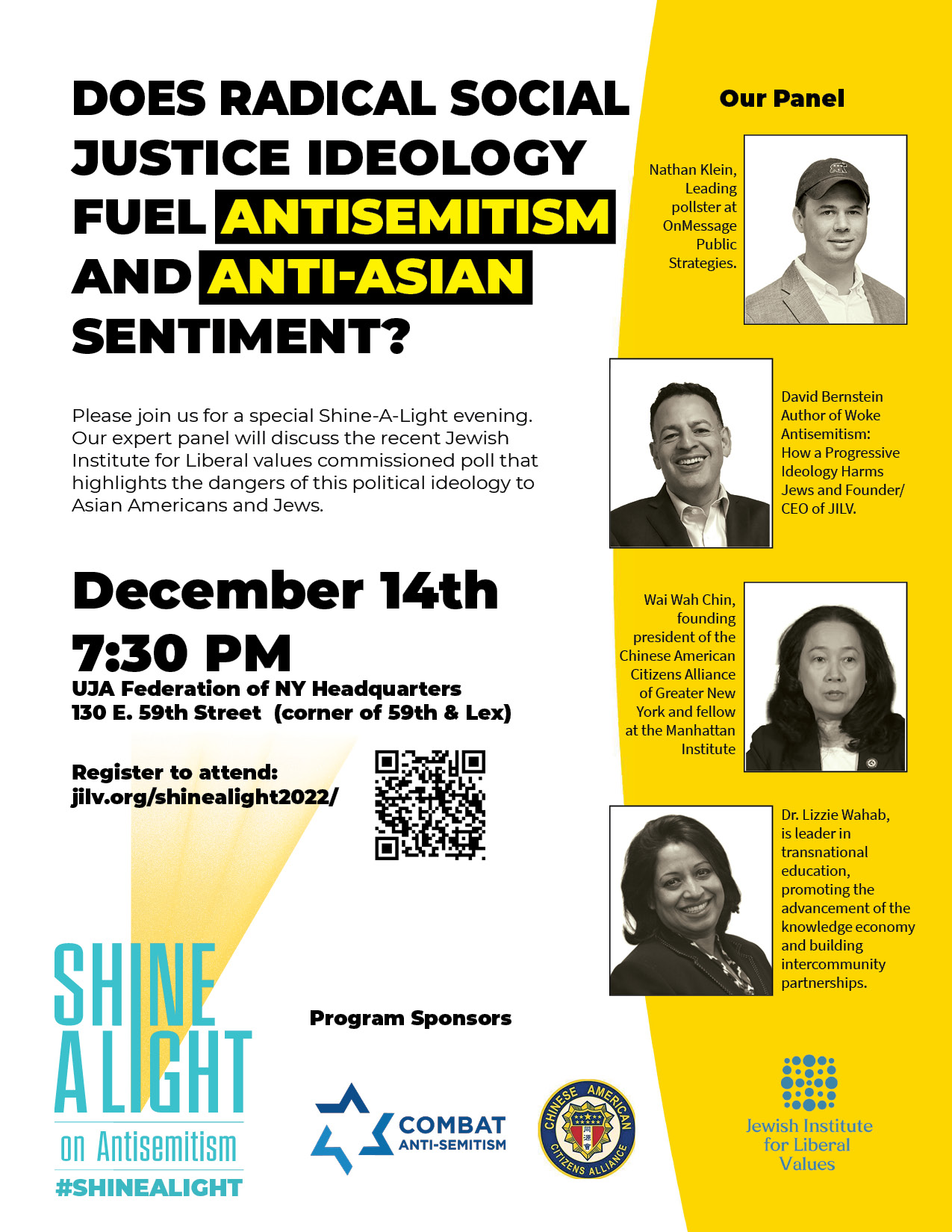 Please join us for a special Shine-A-Light evening. Our expert panel will discuss the recent Jewish Institute for Liberal values commissioned poll that highlights the dangers of this political ideology to Asian Americans and Jews.