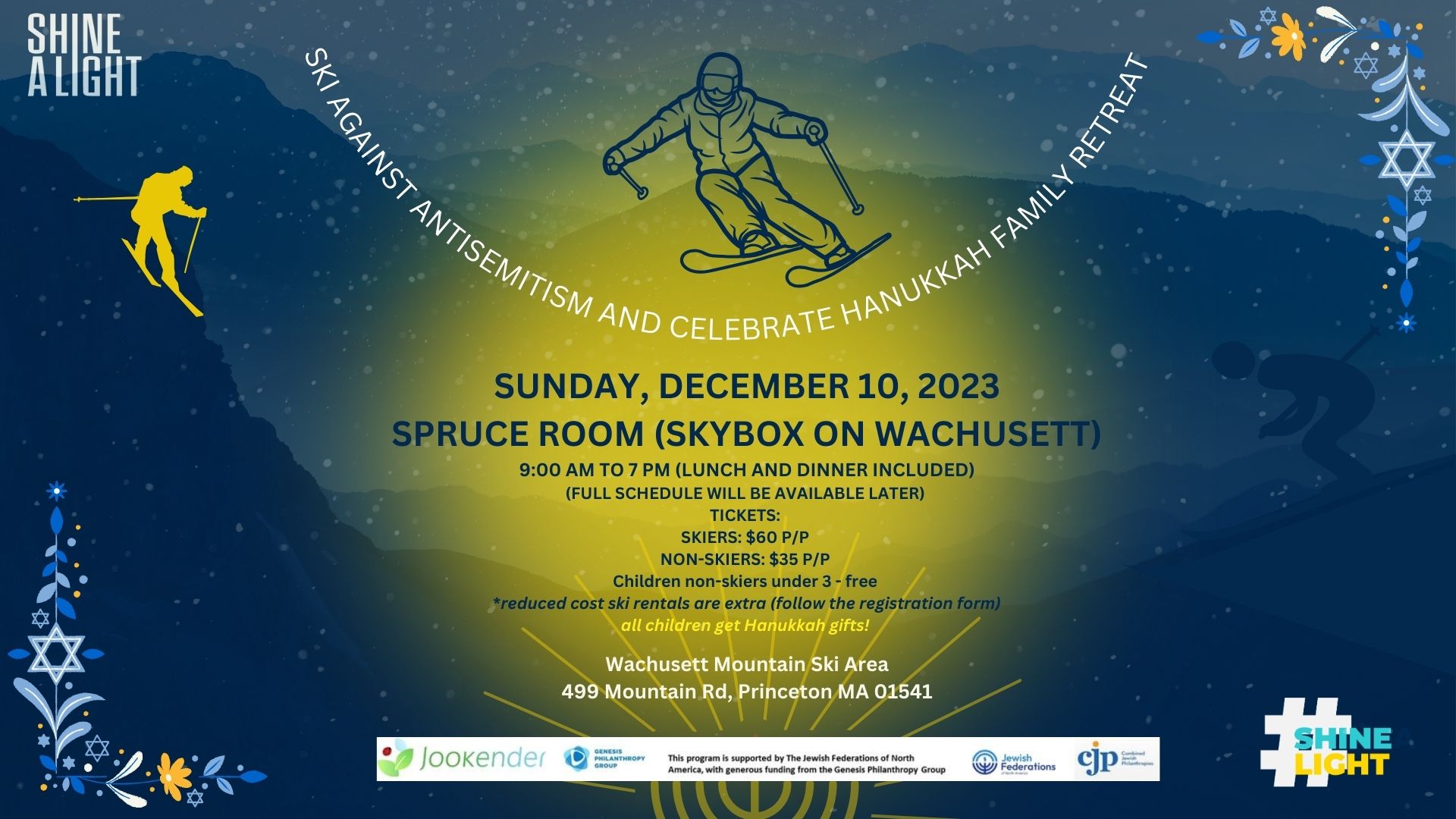 You're invited! Please join us in celebrating the Festival of Lights, as we come together to share the joy of Hanukkah. It's a time for lighting the menorah, enjoying delicious traditional foods, and spending quality time with family and friends.
When: Sunday, December 10, 2023, from 9 am to 7 pm
Where: Wachusett Mountain Ski Area, Spruce Room (2nd Floor), 499 Mountain Rd, Princeton MA 01541
What's included: 2 meals (Lunch & Dinner), all snacks, all activities, and a lift ticket for the skier.
This year, we're taking the celebration to another level – we're creating an all-day family retreat! That's just like our family camp but without the hassle of sleeping elsewhere. During the day, you will be:
Skiing if you ski on Mount Wachusett
– Creating various arts & crafts (different difficulty projects for children and adults)
– Participating in various Jewish discussions, especially on the topic of antisemitism
– Welcoming the invited entertainment
– And much, much more