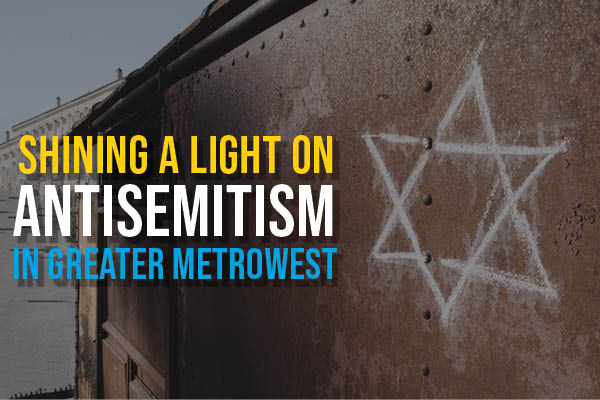 The headlines and our social media feeds are teeming with signs of rising antisemitism in our country and even in our own community. Just a few weeks ago we were faced with an FBI warning of a credible threat against synagogues and other Jewish institutions in New Jersey.
This disturbing trend weighs heavily on all of us, but your Jewish Federation is working tirelessly to educate, advocate, prepare, and protect our community.
Join us for this webinar to hear from Federation professionals about the efforts we're making to ensure that Greater MetroWest remains a safe and welcoming place to live a Jewish life.
Representatives from Federation's Jewish Community Relations Council, Security Initiative, Holocaust Council, and Hillel will talk about the work we're doing to support local Jewish college students, educate teens to confront antisemitism on campus, build relationships across all faith groups, advocate for legislation to protect faith-based communities, ensure that our institutions are prepared to respond to threatening situations, and much more.