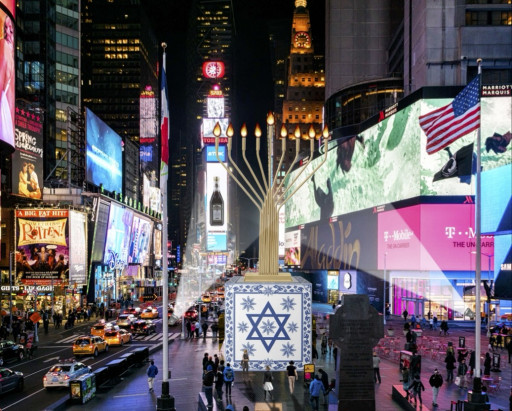 Antisemitism is intensifying. Our efforts to fight it must be even stronger.
Nearly one out of every four Jews in the U.S. experiences antisemitism. It's become normalized across our culture — on social media, in pop culture and politics, and on the streets.
This Chanukah, Shine A Light to dispel the darkness and to say: enough is enough. In the heart of New York City, we'll publicly display our Jewish identity as we light the menorah together and raise awareness about antisemitism.
We hope you'll participate in this national demonstration of Jewish pride — with powerful messages from key city and state leaders and lively performances by Jewish musicians — as we stand shoulder to shoulder with our greater community and allies.
Highlights include:
M.C. Ariel Elias, Comedian
Performances by The Moshav Band, David Herkowitz formerly of the Miami Boys Choir, The Ramaz Upper School Choir, and the cast of National Yiddish Theatre Folksbiene's Fiddler on the Roof in Yiddish along with Oscar and Tony award winning director of Fiddler on the roof in Yiddish now playing until Jan 1st, Joel Grey.
An appearance by Montana Tucker, TikTok Influencer
Bring your friends. Bring your family. And, most important, bring your light!