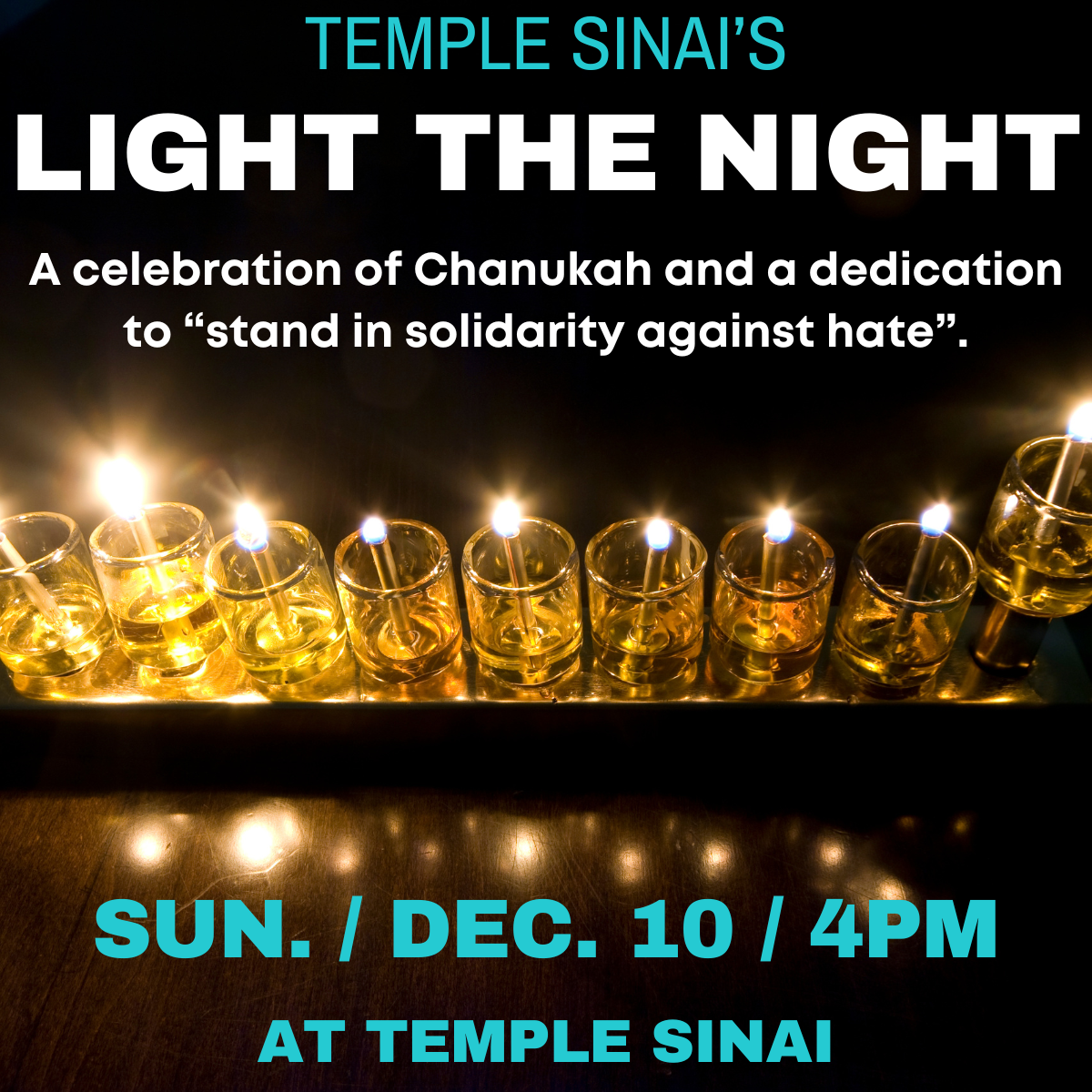 You're invited to LIGHT THE NIGHT – Temple Sinai's congregational and communal event. Stand with courage and pride for our Jewish heritage, make the brilliance of our community shine into the hearts and minds of Jews and non-Jews alike. We do this on the festival holiday of Chanukah, a symbol of dedication. We will dedicate ourselves to, and ask our participants to dedicate themselves to, "stand in solidarity against hate". There will be a short program in our sanctuary featuring government leaders, community leaders and singing of Chanukah songs led by our very own Temple Sinai Preschool!
Following the short program, we will gather outside to LIGHT THE NIGHT as we dedicate our new outdoor space and enjoy live music, dancing, latkes, donuts and hot beverages.
Food trucks will be available to purchase dinner.