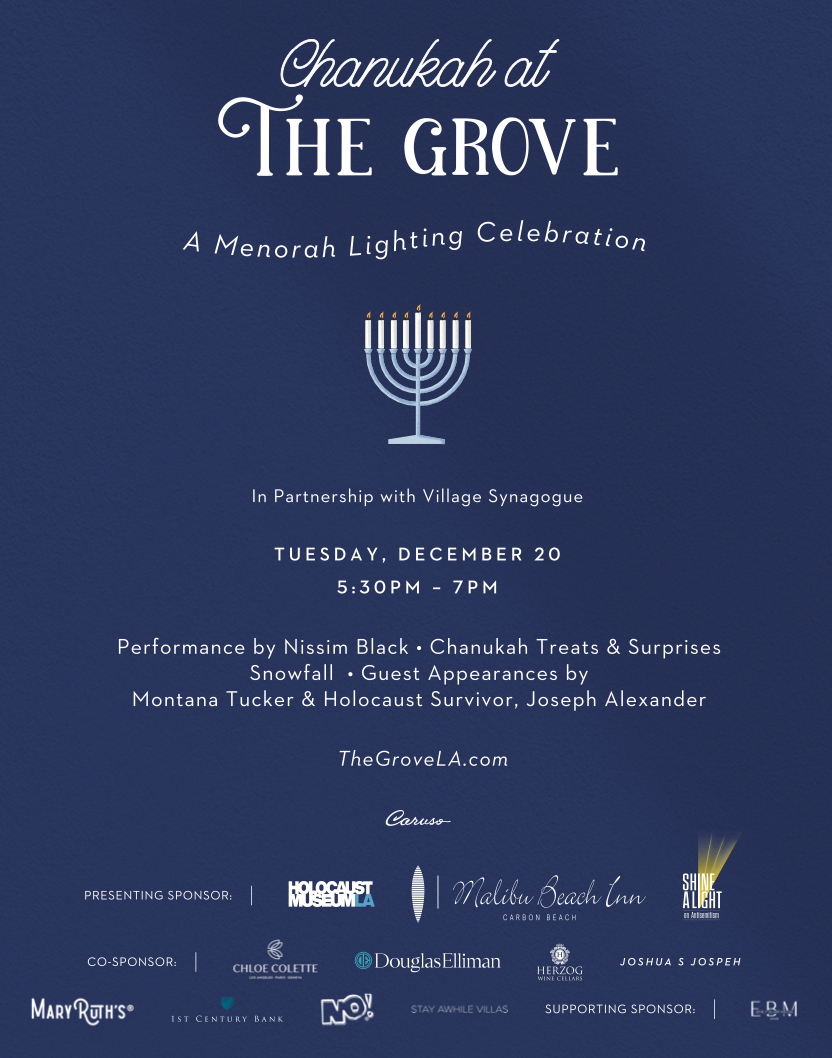 Join us for a menorah lighting to celebrate the first of eight nights of Chanukah! The festive event will include a musical performance from Nissim Black, magical snowfall, Chanukah treats & surprises, blessings from Rabbi Fogelman and special guest appearances by Montana Tucker & Holocaust Survivor, Joseph Alexander.
In partnership with Village Synagogue.
Located near The Fountain.