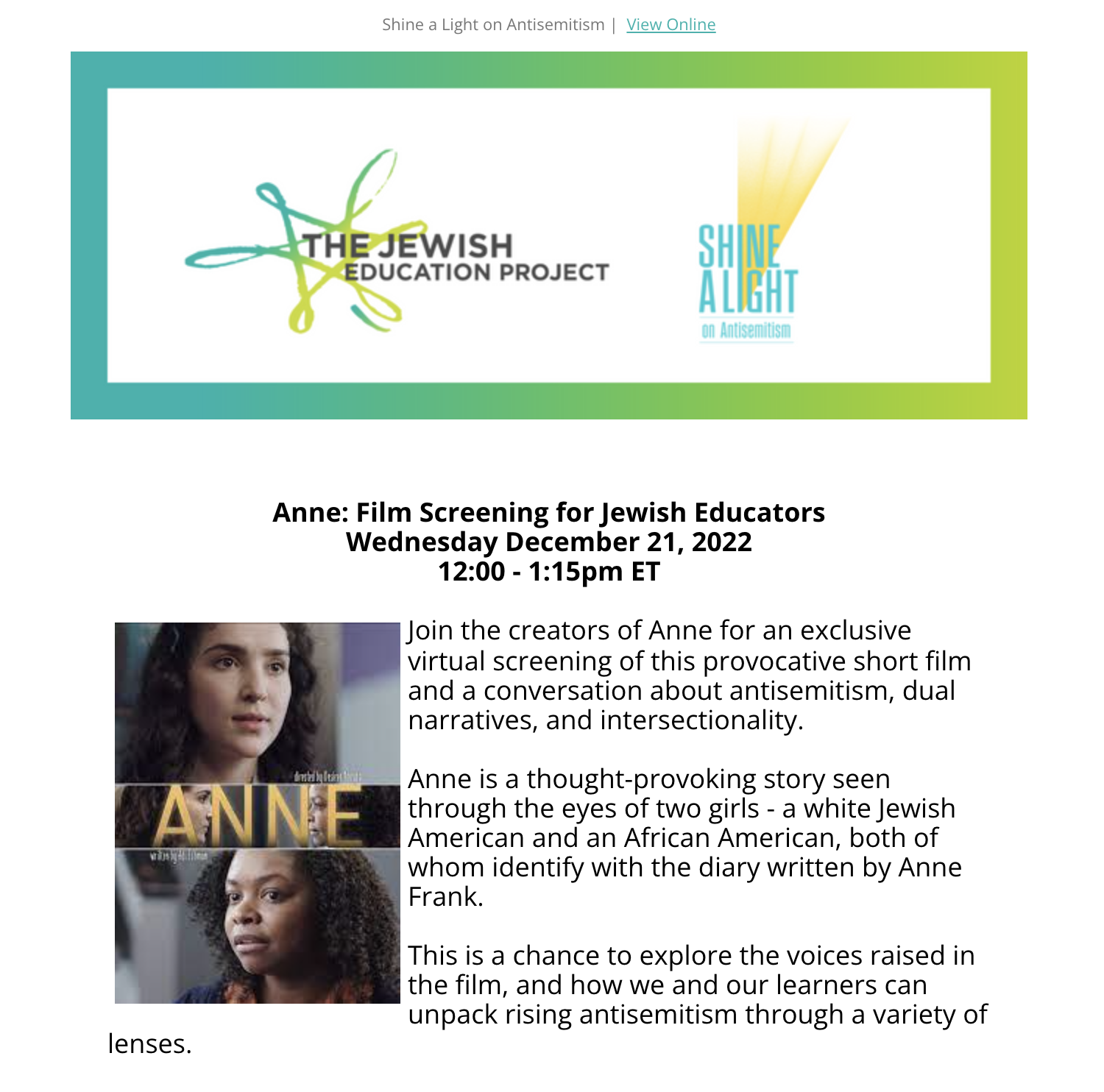 Join the creators of Anne for an exclusive virtual screening of this provocative short film and a conversation about antisemitism, dual narratives, and intersectionality.
Anne is a thought-provoking story seen through the eyes of two girls – a white Jewish American and an African American, both of whom identify with the diary written by Anne Frank.
This is a chance to explore the voices raised in the film, and how we and our learners can unpack rising antisemitism through a variety of lenses.